We deliver Japanese alcohols, such as Japanese Sake, Shochu, Umeshu, Whisly, and Japanese craft products, such as
Ochoko, Masu, Tokkuri, and other to World partners
* Breweries above are a part of our partner breweries
J. Kobayashi has partnership companies all over the world especially European area, such as Switzerland, Spain,
Germany. Today, we deliver more than 10 destinations all over the world. Remarkaly, the growth of European Sake
market is accelarating we explore market mainly in Europe.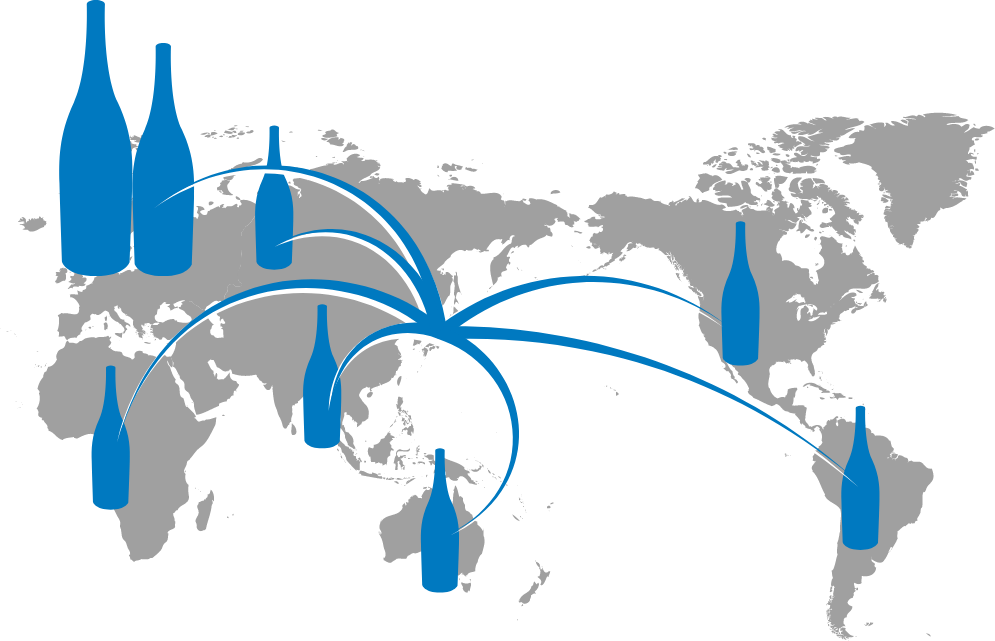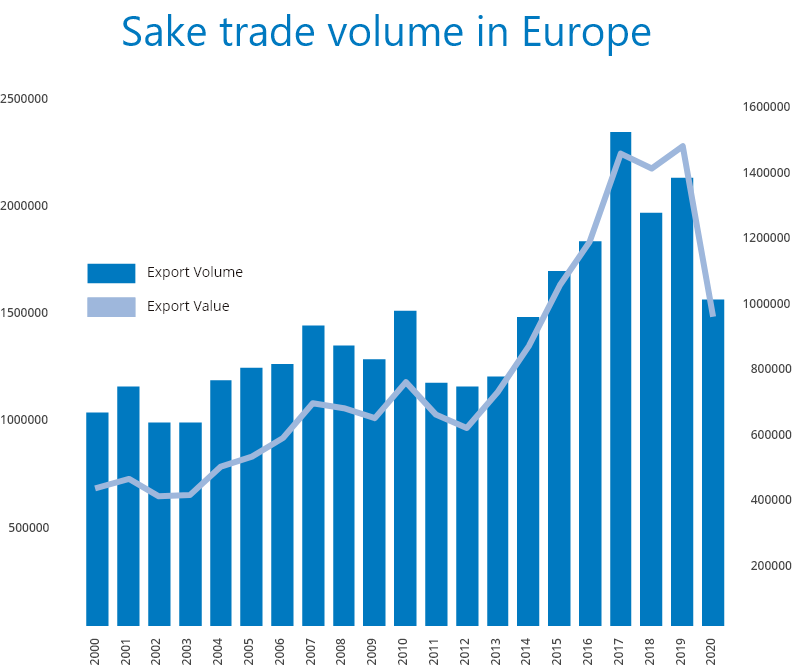 General trade flow

In J. Kobayashi we first research a culture and market of destinations, then communicate with distributors. There are various culture and custom in the world. We respect and learn the culture and propose Sake which fits to the destination.
Our trade assistance includes trade administration to preparation of labels and documents for the application of economic partnership agreement; from shipping out to arrival.
We are also wecoming inquiries which are about tradings, Sake start-ups, events organise issue and others.
We receive various inquiries from Sake distributres, start-ups or Sake and other alcohol breweries. For each issue, we try our best to assist your busisness. Please do not hesitate and send us any inquiries.
Let us introduce Customer's voice from previous clients below;
Exports from the inquiry from Sake brewery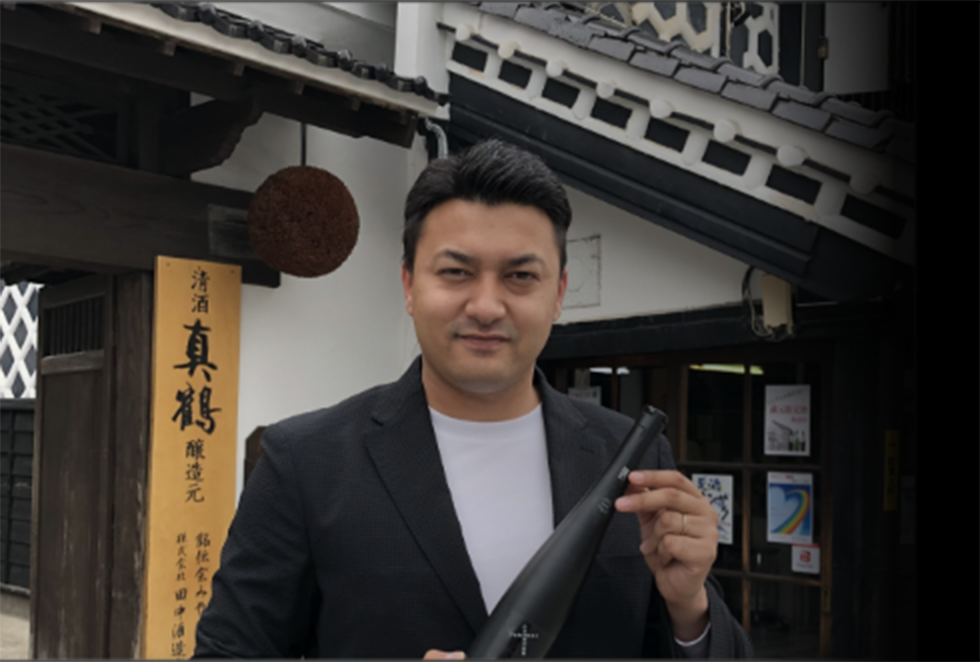 Assist exporting of Sake breweries with few internatoinal trade experience
We received many inquiries from overseas, but due to the lack of knowledge of international law and other countries custom we could not find the solution then met J. Kobayashi.
As they have many trade experience especially in European region, we can now trade our Sake lively. They catch up with the latest interantion law and regulation, so we can focus on crafting Sake and local sales.
Miyagi Japan
Japanese Sake start-ups support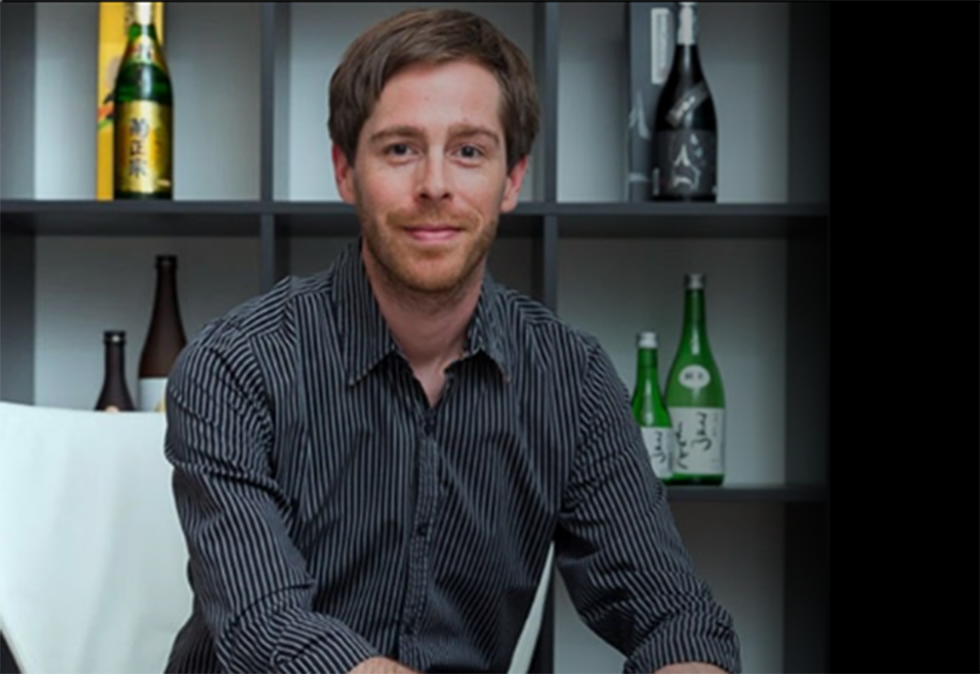 Outsource duties in Japan at early stage of Starting up
J. Kobayashi assited us since before the launch of our business.
They arranged everything what we need to do in Japan, from the scheduling of brewery visits to selection of products.
We did not have any trade experience, but with their full support today we have no worry in shipping Sake from Japan to Swiss.
They still talk with breweries before the selection of new Sake even now.
J. Kobayashi is our essencial partner.
Zurich, Switzerland
Solve the problem of existing trade scheme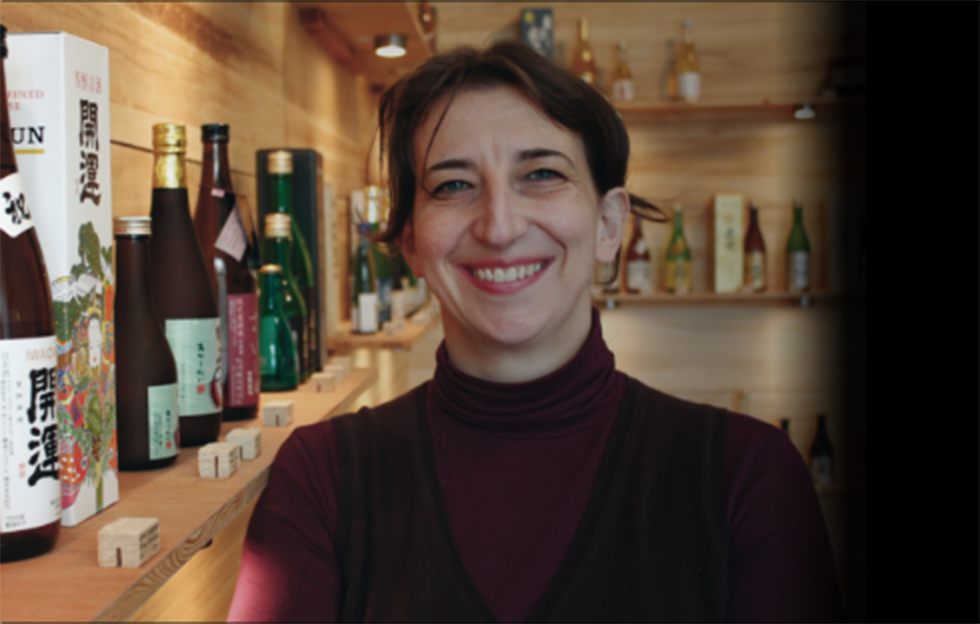 Make the compricated trade scheme efiicient
We have been importing Japanese Sake for a long time, but as we trade with many breweries importing duties and the communication with Japanese partners including breweries got compricated.
At that time we met J. Kobayashi. We restructre the trade shceme together and they support the communication with partners in Japan. We could minimise the effort to put in importing duties with J. Kobayashi.
Sometimes, it is difficult to communicate with Sake breweries because we have diffirent busisnes customs. J. Kobayashi assist us and now our communication got clear.
Berlin, Germany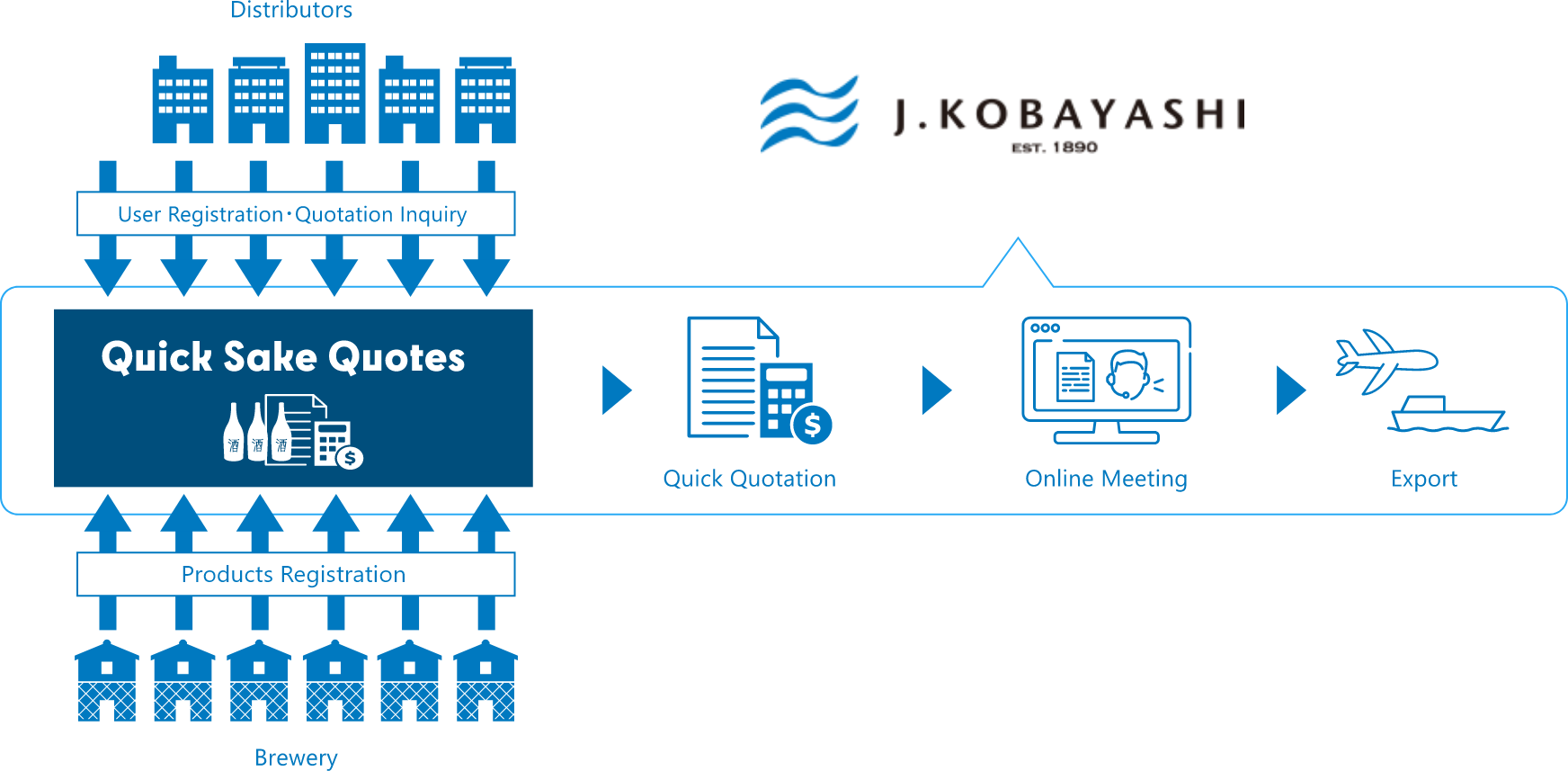 Choose from the listed
items which is available to
your country

Get quotations from several breweries
and other items at once

J. Kobayashi fully assist you including
sample delivery, meeting arrangement
and trade support
Online quotation request system "Quick SAKE Quote" propose items which is proposable to your countries.
When you find an interested Sake, isn't it hard to obtain information about breweries and Sake? Also, often it is time consuming to get quotations, check whether they can propose and find the logistics solution for the Sake. In addition, if you are looking for several products, it takes tremendous amount of time which affects your business.
Quick SAKE Quote solves these problems. J. Kobayashi collect neccesary information from suppliers in advance and what you need to do is checking the information from us, picking the items of your interest, and send us through the form with expect trade conditions. You recieve the quotation smoothly and focus on your business effciently. Please try our latest digital tool.