Digital transformation (DX) means leading people's life to better direction with the utilisation of the latest technology. It is applied to Japanese Sake industry as well. J. Kobayashi encourage DX of Japanese Sake industry, and assist with the utilisation of the latest technology.

ikki Sake media for the world
B to B Japanese Sake media for the world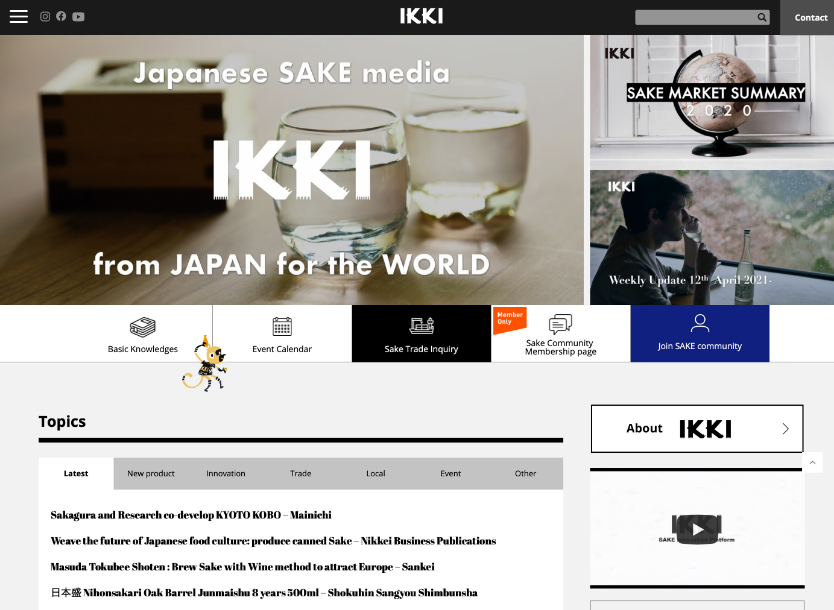 ikki is Japanaese Sake online media for Sake professinal in the world operated by J. Kobayashi. People can find information about Japanese Sake as well as trading, Japanese cultural knowledge.
When we search Sake on internet in English, there is not much information available. To spread Sake culture all over the world, we decided to operate Japanese Sake media which contribute to increasing Japanese Sake fans internationally.
We contribute to Japanese Sake industry with deigital technology to achieve rapid information transmission through our owned media.
ONLINE Trade Fair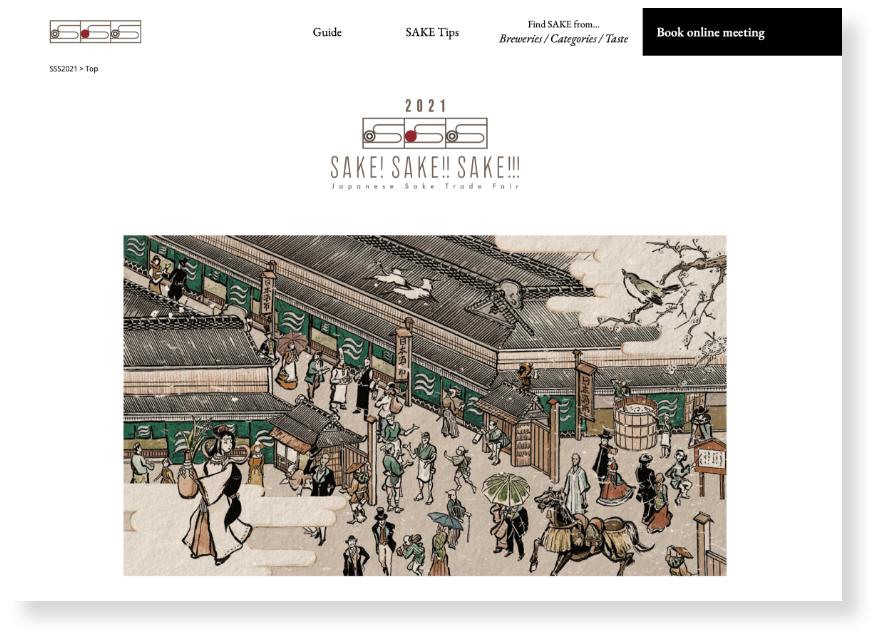 Since 2021, we organise the permanent Online Trade Fair "Sake! Sake!! Sake!!! -Japanese Trade Fair-" (hereafter, SSS)on our owned media ikki.
Under covid situation, we are forced to change our activities and Japanese Sake trading is one of them. People are limited to move and many exhibitions are cancelled.
In SSS, Sake breweries post information about their brewery, brand, history and their Sake. Visitors can send the meeting arrangement instantly and it lead to the market development.
It contains various contents, such as readings, professional comments, videos which contirubute to an increase of brand awareness and values.
ikki SAKE community